One of the many Autologic Assist service offerings is MINI Pass-Thru Support, a support service that helps you get up and running with MINI Pass-Thru.
Our MINI Pass-Thru Support connects you to IT professionals who can guide you through the initial set up, a process that our customers tell us is complex and time consuming. Our Pass-Thru set up advisors are there to ease this particular 'point of pain,' remotely viewing your PC (LogMeIn) to monitor your progress and provide real-time guidance.
After you have fully installed the MINI compatible hardware and software, our MINI Pass-Thru experts are on hand to guide you through the MINI OSS (Online Service System), from initial engagement through to final programming advice.
You have various options from using the self-help information provided on this page, to selecting the initial set up support, and/or using our comprehensive on-going MINI Pass-Thru Support.
---
MINI Pass-Thru Guide
MINI Pass-Thru coverage is from 1996 onwards.
The Pass-Thru application has full reprogramming capability.
For large data reprogramming packages, it is recommended to use an Ethernet connection to ensure the fastest available download. Ethernet connection is available via the MINI recommended Icom VCI.
Minimum Requirements for MINI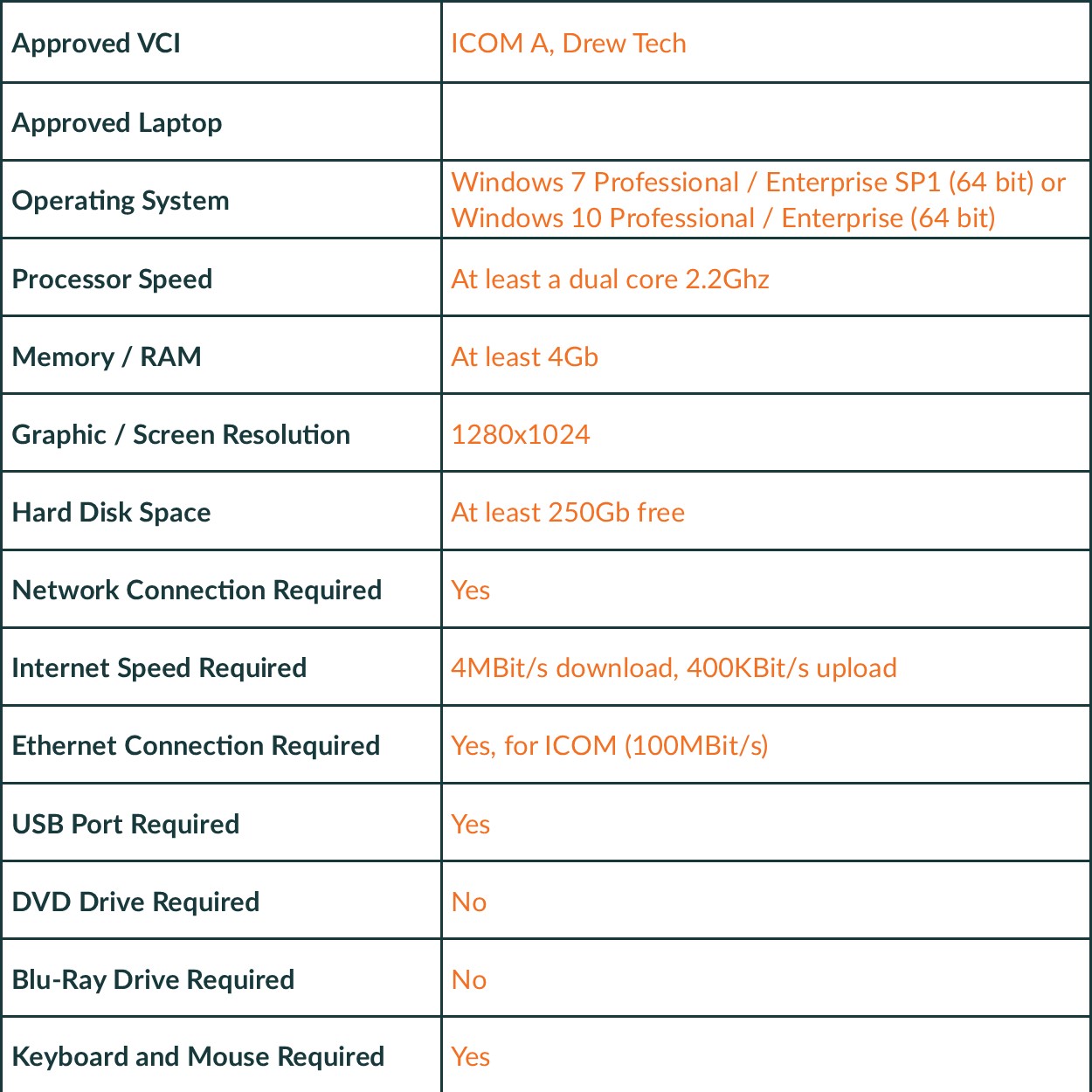 Subscription costs for MINI*

*All prices quoted are exclusive of VAT
The Autologic Assist MINI Pass-Thru Installation Guide is available HERE
Disclaimer – This information is provided as a guide only. All prices quoted are estimates and are not controlled by Autologic. As such they are subject to change by the individual vehicle manufacturers. Autologic cannot be held responsible for any errors regarding manufacturer information that leads to diagnosis or programming malfunctions. This document is regularly updated so please check for latest version.
The website images belong to the property owner and are being used for not for profit information purposes. E&OE.